Welcome
Jump on the bandwagon of HoloLens Development
---
buildwagon allows your company to create and experiment with HoloLens solutions in a timely manner.
Microsoft HoloLens is the first self-contained, holographic computer, enabling you to engage with your digital content and interact with holograms in the world around you, in what is described as mixed reality experience.

As technology pioneers, we wanted to create HoloLens applications and be among the first to experiment with the new technology, but we realized that the process was costly, time consuming, and complicated. So we made it simple and fast.

Our clients in Canada and beyond, are now creating and customizing their own HoloLens solutions, and putting it to market within days.

Simply because buildwagon allows developers to create hololens applications using the very simple language of Javascript, which is accessible to most developers. Our platform is cloud based, accessible from all browsers, and requires a minimal learning curve.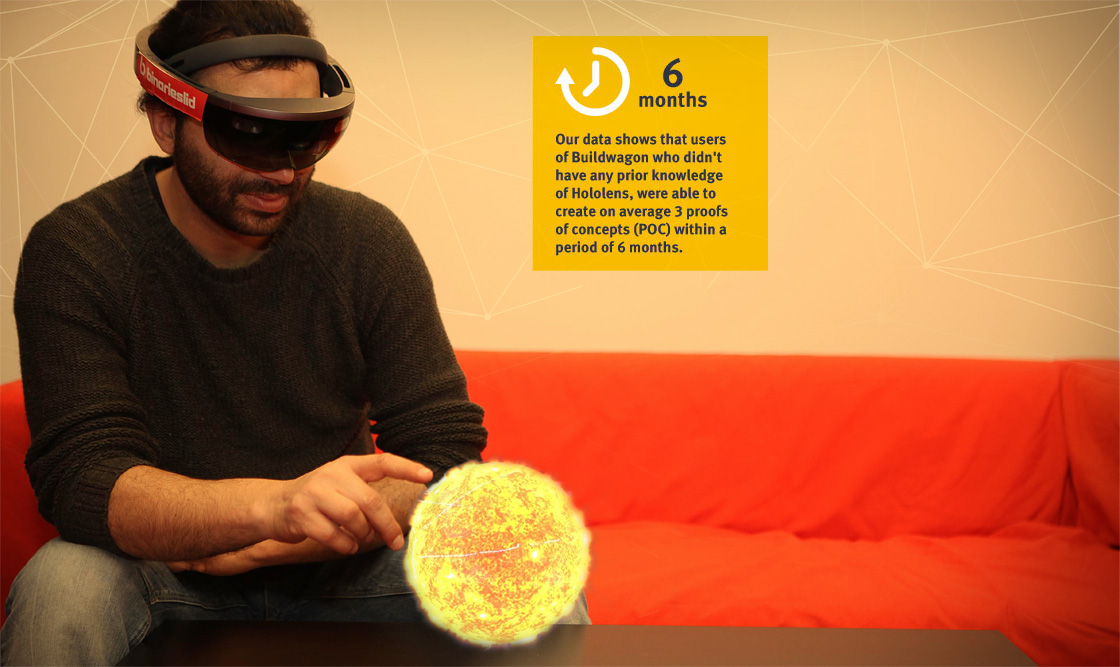 Want to try? You're in the right place!
Feature
So Intuitive, So Easy
---
We created a platform to helps us develop on the HoloLens, we thought it might help you too.
Companies face many concerns when they decide to create a customized HoloLens experience.

They might need to worry about hiring new talent, training old ones, buying expensive software, spending tons of money, and waiting for knowledge to materialize.
With buildwagon, you don't have to worry about all that, it is different and elegant.


Introducing the buildwagon online editor: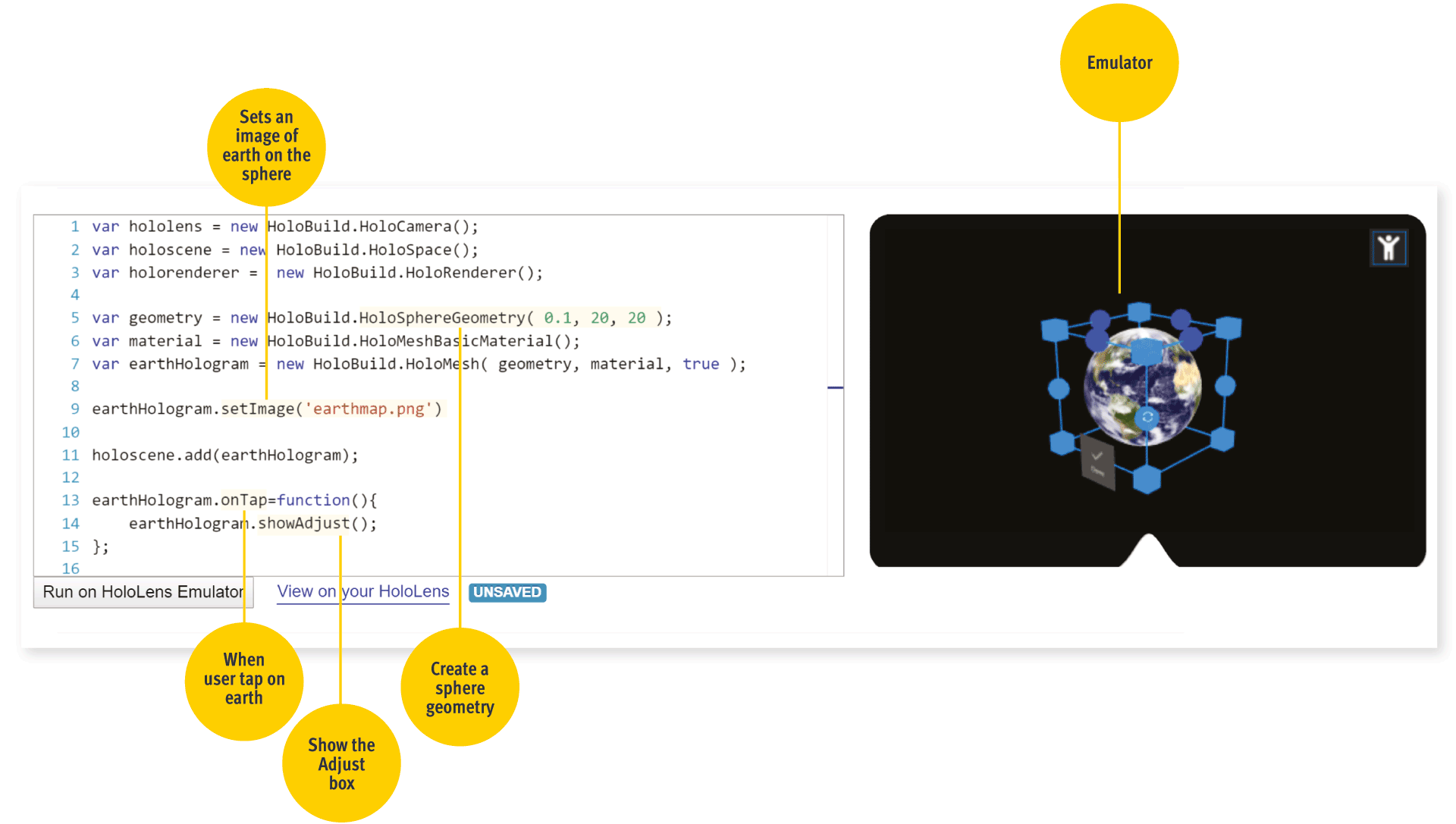 The online code editor allows you to write code in Javascript and view the results either on the same screen or directly on the HoloLens.
Your code is hosted on the cloud, which allows multiple developers to collaborate on the same project from different locations around the globe.
You can try an example of the HoloLens online editor and HoloLens emulator yourself by following this link: HoloLens Emulator or you can signup for free for the full version here: buildwagon signup
Cloud based Editor
To easily develop your project online and using any browser.
Holographic Components
Library with various components to easily develop your own holographic application,.
Online Emulator
Online based HoloLens Emulator, to develop without even having a HoloLens.
buildwagon app
View on the HoloLens
---
You can easily develop and view the results of your code directly on your HoloLens.
You can check the source code of this example by following this link: Earth 3D and you can try it using the online emulator or using your Hololens
---
HoloBuild Library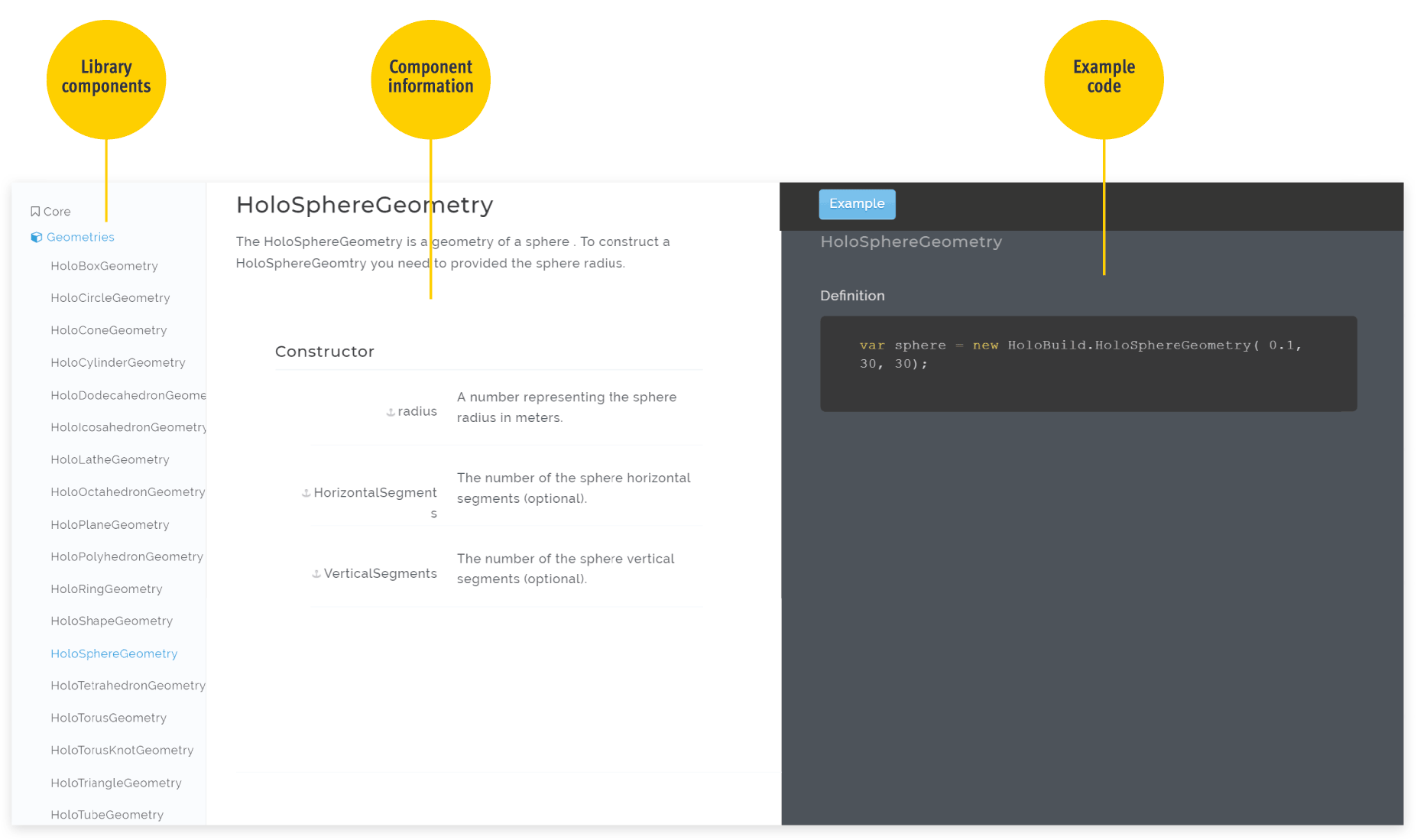 Our Holobuild library provides you with ready-made components to expedite your creation process and gives you access to HoloLens special features.

We live in a world where time is the most precious resource of all. You can now cut through the hassle and realize your visions in no-time.
You can check our HoloBuild library yourself by following this link: Holobuild Library
---
---
Expo
Built with buildwagon
---
Amazing HoloLens applications are being built with buildwagon. Get started on your own with our growing collection of examples.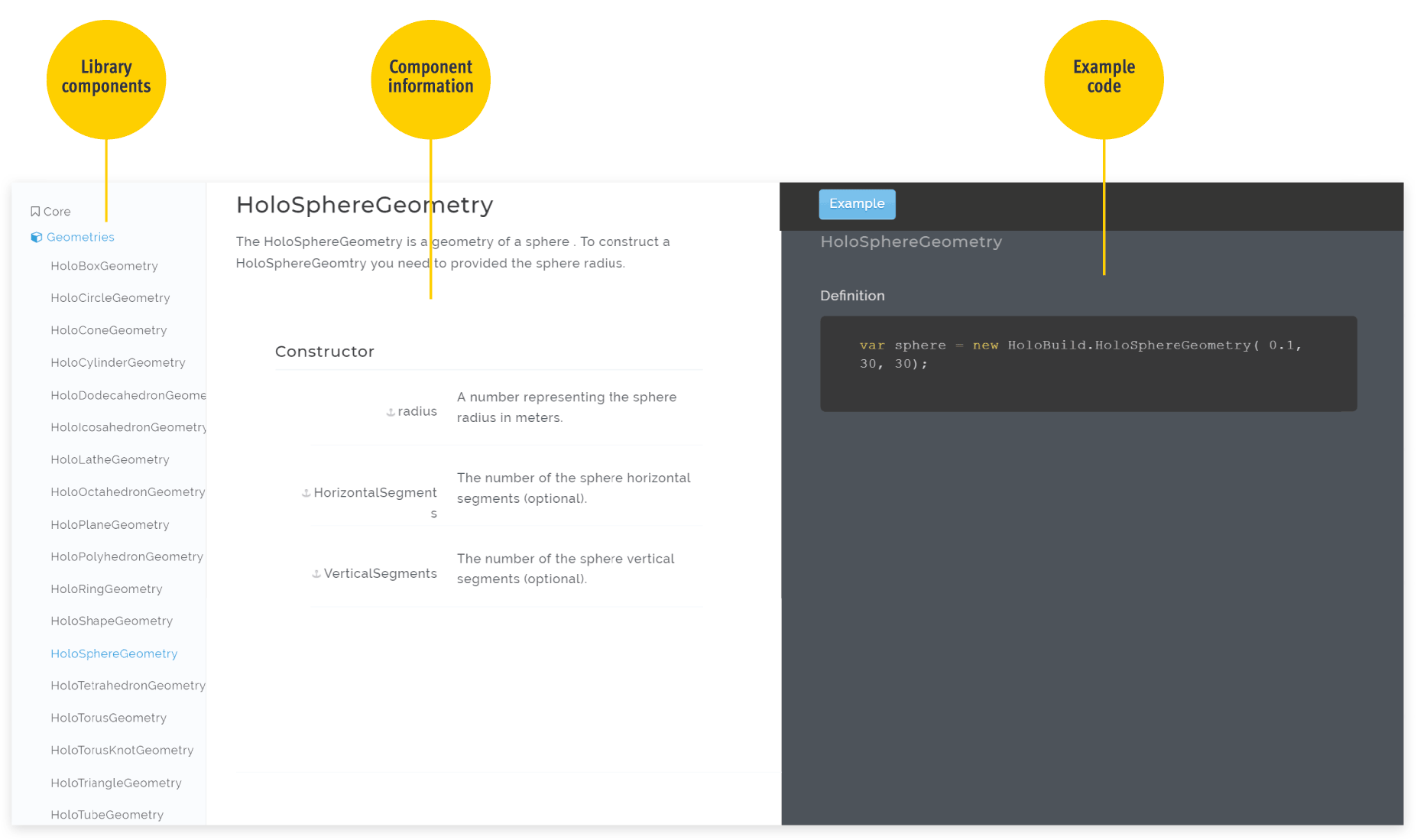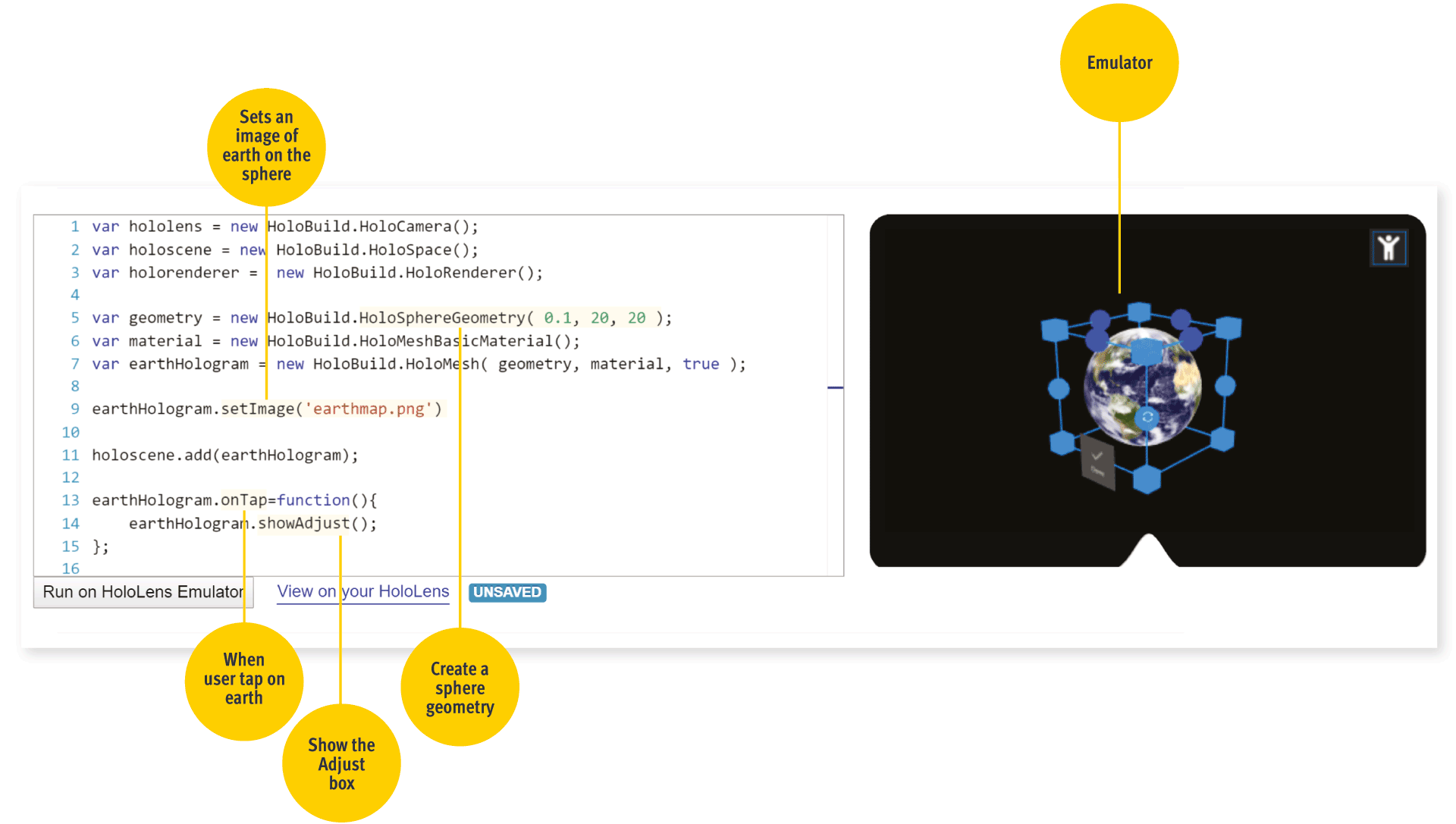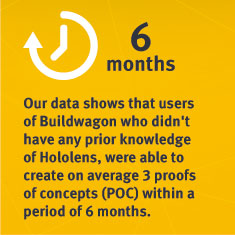 Partners
Our Partners
---
Become one of our partners



FAQ
Frequently Asked Questions
---
Got a question? We've got answers. If you have some other questions, see our documentation or contact us.
What programming language do I need to know to develop HoloLens apps?
For our HoloLens development platform you only need to know Javascript. For development using other languages, check our HoloLens Development guide.
What tools do I need to get started?
Just a web browser. The buildwagon HoloLens development environment provides you with an online code editor to write your JavaScript code and a HoloLens web emulator to view your code results.
How do I run my code on a HoloLens device?
We provide a HoloLens application that will allow you to browse to your project from within the HoloLens (buildwagon app). You can also package your code into your own HoloLens application (buildwagon Packager Feature).
What is the HoloLens development recommended specs?
For our HoloLens development environment, There are no minimum requirements in terms of system specs. Any computer that can run a browser supporting webGL test here.
How to develop for the HoloLens on a Mac?
The buildwagon HoloLens development environment enables you to develop for the HoloLens just with a browser, you will be able to develop on a Mac.
Where can I check for the most common HoloLens Use Cases?
The following link will give you an idea of the most beneficial HoloLens Use Cases HoloLens Use Cases
I have other questions about the HoloLens?
Check our FAQ about the HoloLens